Date/Time
Date(s) - January 19, 2020
8:30 pm - 10:30 pm
Location
Anvers
Hola a todos:
Salut à tous! Hi everybody! ¡Todo el mundo es bienvenido!
Somos un pequeño grupo de amigos que naturalmente te propone ir de fiesta con gente que también ama salir de noche: los backpackers. Encontrémonos para beber un trago, también podremos organizar juegos en los bares que visitemos y hacer intercambios lingüísticos en los lugares a los que iremos. Proponemos una fiesta en etapas; en cada una nos quedaremos más o menos una hora.
En resumen, se trata de probar un nuevo concepto de fiesta que empieza en un bar y al que se van sumando internacionales simpáticos. Después, porqué no ir a un bar para escuchar un grupo en vivo, bailar o disfrutar de un paseo nocturno. ¡El objetivo es disfrutar una noche parisina
El brazalete que te permitirá tener shots (1 por bar), happy hour toda la noche y una entrada VIP en club.
¿Cómo encontrarse fácilmente ?
🍸 ETAPA 1: El punto de encuentro
El mapa y el modo de acceso aparecen en el ticket que deberás comprar en línea
🍸 ETAPA 2: La sorpresa
Con esta etapa tienes la garantía de encontrar gente que ama ir de fiesta: "los backpackers" … Fiesta a lo grande con italianos, noruegos y desde luego con el sabor de los latinos … ¡cuidado! ¡ambiente garantizado!
🍸 ETAPA 3: Un poco de música
Y como ahora todo el mundo está listo para relajarse, aumentamos el ambiente llevándote a bares donde habrá música y por qué no, un grupo de rock o un DJ old school. ¡Sorpresa!
🍸 ETAPA 4: El club nocturno
Esta vez se trata simplemente del inicio de una noche de locura. En el programa, bailamos y continuamos la fiesta con más y te darán la bienvenida con tu brazalete a un club en modo VIP y no tendrás necesidad de hacer fila.
En resumen, nos podremos encontrar como dice el ticket entre las 20h30 y las 21h20.
• Para aquellos que quieran venir gratis :
Es muy fácil, lo único que necesitas hacer es dejar un comentario en este evento con tu teléfono avisando a todo el mundo que tú serás el embajador de la noche. De este modo, la gente podrá contactarte y encontrarse más fácilmente gracias a ti. Todos los que quieran ser embajadores, pueden proponer un "before" en el bar que les guste más de París y luego venir con su pequeño grupo a hacer la fiesta en nuestro tour de bares. Cualquier duda, la platicamos en los comentarios.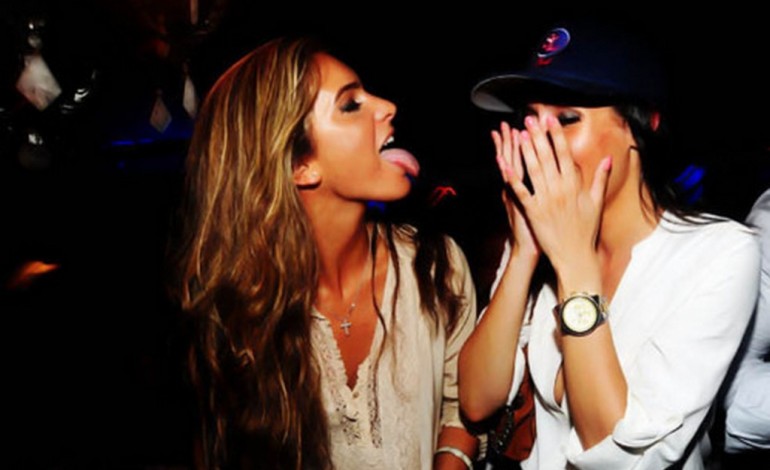 La fiesta está basada en un concepto : hacer pequeños grupos que poquito a poquito se conozcan entre sí para que al final seamos un GRAN grupo que se conozca entre todos. El objetivo es no quedarse entre latinos, sino integrarnos con alemanes, franceses, holandeses, españoles y hacer la fiesta todos juntos.
Para ganar tiempo y dinero, es mejor comprar tu ticket aquí
http://www.pubsurfing.com/paris/es/
para que podamos continuar la fiesta hasta el amanecer todos juntos.
¡Hasta pronto!
El equipo Fiesta en Paris
======================= ENGLISH =========================
Hi everyone:
Salut à tous! Hi everybody! ¡You all are welcome!
We are a small group of partygoers that naturally proposes to party with people who also love to go out at night: the backpackers. Let's meet for a drink, we can also organize games in the bars we visit and make language exchanges in the hostel we will go to. We propose a party in stages; in each one we will stay about an hour.
It's all about trying a new concept of partying that starts in a bar and continues in a hostel with more friendly internationals. Afterwards, why not go to a bar to listen to a live group, dance or enjoy Paris by night. The goal is to enjoy a Parisian night !
We've chosen to walk around. Having your pass, will allow you to have shots (1 per bar), happy hour all night and a VIP entrance in a night club.
🍸 STEP 1: The meeting point
A guide is waiting for you on this small square. We advise you to get your ticket online to have the plan.
🍸 STEP 2: The surprise
With this stage you have the guarantee to find people who like to party: "the backpackers". Party with italians, norwegians and of course latinos! … Attention ambience guaranteed!
🍸 STEP 3: Live music in bar
And as now everyone is ready to let go, we continue to raise the atmosphere with regularly bars where there will be music and why not a rock band or a DJ ? Surprise!
🍸 STEP 4: The night club
This time it is simply the beginning of a long night of madness. On the program we dance and we continue the party with even more people in a club with an atmosphere of madness, your bracelet will open the doors of the club in Vip mode, no need to wait in line!
In short, we can meet between 20:30 and 21:20, as stated in the ticket.
For those who want to come for free:
It's really easy, all you need to do is leave a comment on this event with your phone number telling everyone that you'll be the ambassador of the night. This way, people will be able to contact you and find you more easily, all thanks to you. All those who want to be ambassadors can propose a "before" at their favorite bar in Paris and then come with their small group to start the party. If you have any questions, leave a comment below and we'll answer you.
The party is based on a concept: to make small groups that slowly get to know each other so that in the end we are a BIG group where everyone knows everyone. The goal is not to stay among Latinos, but to integrate with German, French, Dutch, Spanish and party together.

To save time and money, it's better to buy your ticket here (http://www.pubsurfing.com/paris/en) so we can continue the party until dawn all together.
See you soon!
– The Fiesta in Paris staff.

iCal |
Categories