Date/Time
Date(s) - April 03, 2020 - April 04, 2020
8:20 pm - 5:00 am
English below 😉
Hola a todos los fan de Fiesta en Paris,
La fiesta de este viernes es un concepto exclusivo con una fórmula para que la disfrutes en modo VIP. Vamos a explicarla en pocas líneas.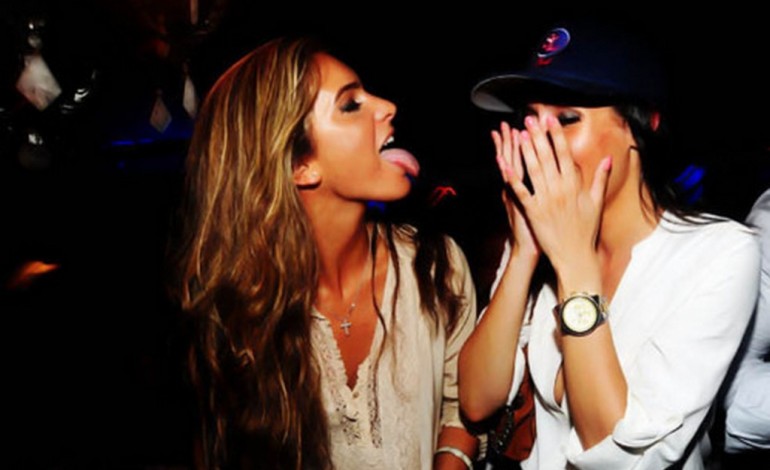 ¿Ya conoces el concepto?
Es un concepto creado para una noche de locura. Proponerlo y organizarlo con la ayuda de la siempre fiestera comunidad hispanoparlante de París le va a dar un plus.
Se trata de una fiesta realizada con una gran cantidad de asistentes aventureros y fiesteros que buscan pasar una velada llena de diversión, amigos y alcohol.
¿Qué barrio de París visitaremos?
Para ser parte de este paseo, es necesario comprar un pase aquí (http://www.pubsurfing.com/paris/es/) (12€) que se convertirá en un brazalete que te dará acceso a todos los bares que visitemos.
Hemos escogido pasearnos en los alrededores de un barrio muy parisino. Tener tu pase, te permitirá tener shots (1 por bar, happy hour toda la noche y una entrada VIP en club).
Organización de la fiesta
🍸 ETAPA 1: El punto de encuentro
Te recomendamos que compres tu entrada en línea para ver el plan. La guía estará en la salida del metro.
🍸 ETAPA 2: La sorpresa
Con esta etapa tienes la garantía de encontrar gente que ama ir de fiesta: "los backpackers" … Fiesta a lo grande con italianos, noruegos y desde luego con el sabor de los latinos … ¡cuidado! ¡ambiente garantizado!
🍸 ETAPA 3: Un poco de música
Y como ahora todo el mundo está listo para relajarse, aumentamos el ambiente llevándote a bares donde habrá música y por qué no, un grupo de rock o un DJ old school. ¡Sorpresa!
🍸 ETAPA 4: El club nocturno
Esta vez se trata simplemente del inicio de una noche de locura. En el programa, bailamos y continuamos la fiesta con más y te darán la bienvenida con tu brazalete a un club en modo VIP y no tendrás necesidad de hacer fila.
Si van a llegar tarde o están perdidos, llamen a la infoline que viene en el billete. Ahí los ayudan a encontrarse, LOL
Si son tímidos, nos vemos temprano. La idea es hacer un máximo de nuevos amigos.
Recordatorio de lo que ofrece el brazalete :
– Happy hour o buenos precios en bebida toda la noche
– Shots (1 en cada bar)
– Entrada gratis y sin hacer fila para bailar en el punto final.
No olviden comprar su ticket aquí (http://www.pubsurfing.com/paris/es/)
Atte: El equipo de Fiesta en París!! Nos vemos pronto.
======================= ENGLISH =========================
Hello to all the Fiesta in Paris fans,
This Friday's party is an exclusive concept with a formula to enjoy it in VIP mode. Let's explain it in a few lines.
Fiesta Amigos & Tequila is the international hostel party for locals, backpacker, and students who want to go beyond the standard tourist trails and discover the very best nightlife in Paris. We love Paris and we want you to love it too. We're about socializing, you'll be part of a likeminded crowd who all want to unwind, meet new people and have a great night in Paris.
Where does the party start?
To be a part of this tour, you need to buy a ticket here (http://www.pubsurfing.com/paris/es/)(€ 12) that will become a bracelet that will give you access to all the bars we visit.
Having your pass, will allow you to have shots (1 per bar, happy hour all night and a VIP entrance in club).
🍸 STEP 1: The meeting point
A guide is waiting for you at the exit of the metro. We advise you to get your ticket online to have the plan.
🍸 STEP 2: The surprise
With this stage you have the guarantee to find people who like to party: "the backpackers". Party with italians, norwegians and of course latinos! … Attention ambience guaranteed!
🍸 STEP 3: Live music in bar
And as now everyone is ready to let go, we continue to raise the atmosphere with regularly bars where there will be music and why not a rock band or a DJ ? Surprise!
🍸 STEP 4: The night club
This time it is simply the beginning of a long night of madness. On the program we dance and we continue the party with even more people in a club with an atmosphere of madness, your bracelet will open the doors of the club in Vip mode, no need to wait in line!
If you are running late or if you get lost, don't hesitate to call the infoline printed on the ticket. They'll help you find your way, LOL

If you're shy, meet us early at the pre-party. The idea is to make as many friends as we can.

Reminder of what comes with the bracelet:

– Happy hour all night long

– Shots (1 per bar)

– VIP entrance in a night club

Don't forget to book here (http://www.pubsurfing.com/paris/es/)

– Fiesta en París staff. See you soon!

iCal |
Map Unavailable
Categories